People are sending me the coolest photos! Here are my recent favorites.
Note: I'm hanging out at the Musser Public Library until June 30. Some of these shots are from previous locations.
Here's me chillin' on the porch at Musser Public Library. Photo by Kayla Harris.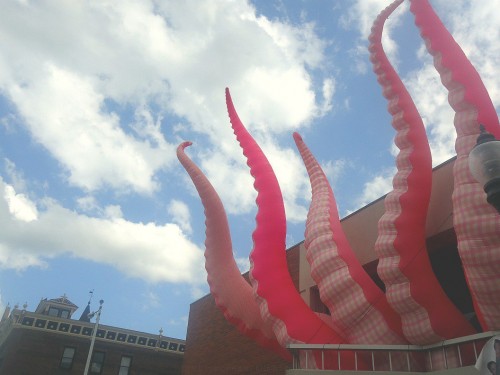 A highly colorized photo by Joe Mulligan.  Joe has other unique shots of Muscatine in his portfolio.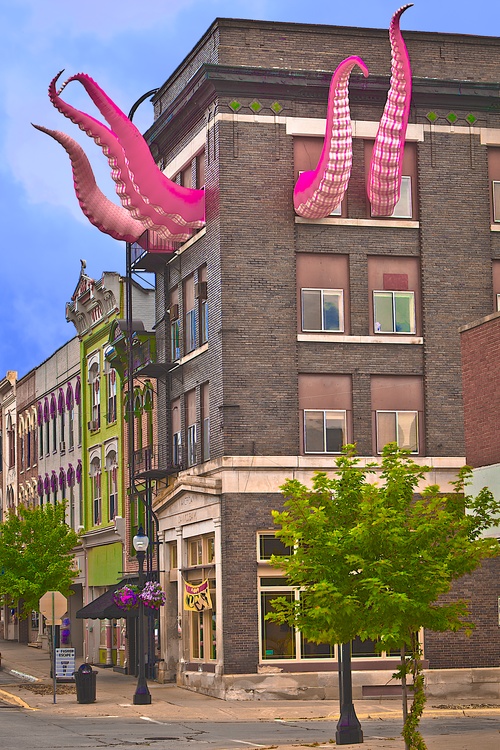 Aren't these the brightest tentacles you've ever seen!  By Courtney Litwiler.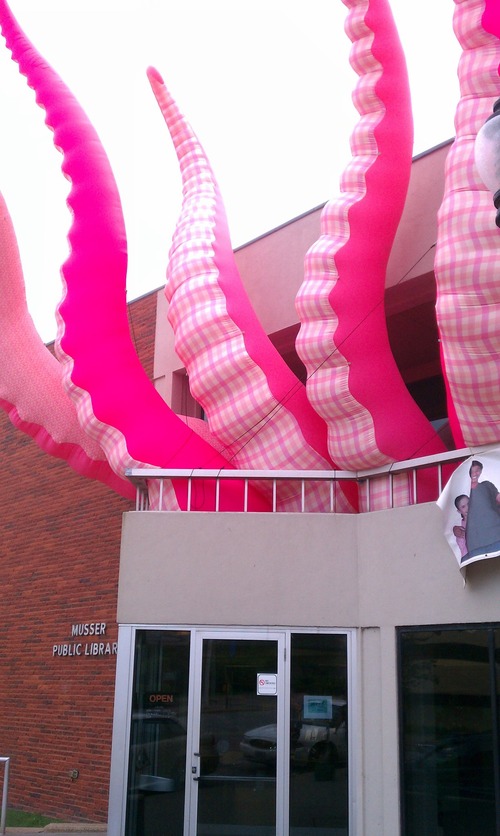 Another awesome shot by Sunny October Photography of my Opening Reception.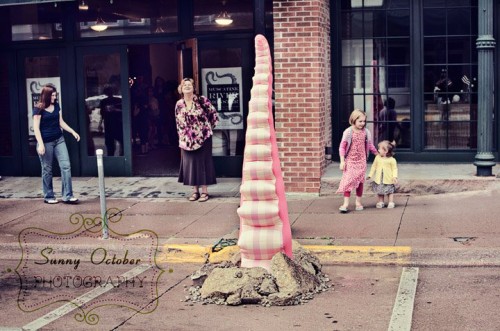 Do you have a cool photo of me? I'd love to see it!
To contribute your photo to the next photo roundup, email it to MuscatineRiverMonster@gmail.com.  Include your name, hometown,  and a website if you want a link to it.   All photos considered, not all posted.
Thanks!   By the way, what has been your favorite location to see me at so far?