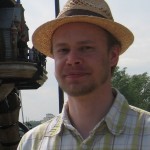 Andrew K Anderson
Project Design & Organizer

Director, DoNight.org – Art & DIY Group
Hi! My name is Andrew.  I am a creative event designer and producer.  I  create immersive environments and installation art.
Travel is a huge source of inspiration  for me.  I lived in Istanbul, Turkey for 5 years producing performing arts events and concert tours.
I'm very interested in cultivating creative minds. I believe that, in order to differentiate themselves and succeed in this era, people need to value their creative ideas – and know how to work with them.
My work involves changing the way people see places.  I love doing things that suddenly cause people to see places in a new way.
Here's an article with the story behind this project: Inspiration for The Kraken – Enjoy!  ~ Andrew)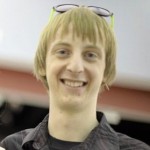 Jacob
A Lane
Additional Design & Construction
DoNight Intern, Journalist, Artist
For 22 long years I've drifted between Iowa and Arizona, paddling through various forms of art along the way.  From painting to poetry, drum-line to by-line, and the spaces in between, I've attempted to make my presence known.
Now, currently attending the University of Iowa for Journalism and English, I've set my speedboat on cruise through Muscatine's portion of the Mississippi.  I love this town.  Every year it gets a little hotter, wetter, and better.
Though I prefer words, the Muscatine River Monster has allowed me to swim a little closer to the deep end, where shear terror brings a smile to the faces of those passing by.   I like that.
I was involved with the giant Mark Twain parade float last year, was the editor of the MCC calumet, and write when my fingers burn with inspiration.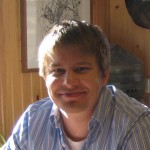 Ethan Anderson
Online Experience Designer
Owner/Designer: BigImprint.com
Hello, I'm Ethan. I'm the younger brother of Kraken creator Andrew Anderson. Ever since childhood Andrew and I have been helping each other with projects. From starting our own drywall business when we were teenagers to traveling the world together, we both enjoy collaborating on our respective harebrained ideas.
I own and operate a small web design agency called Big Imprint. My biggest contribution to the Muscatine River Monster project was to build the website you're looking at right now. I also helped with brainstorming and planning and with keeping Andrew sane during the whole process. I'm proud to be a creator and a sponsor of the Muscatine River Monster.