Ordinarily I just scare the passengers and terrorize the crew of these riverboats.  But this one is special – it's the only currently operating side-wheel paddle boat on the entire Mississippi River.   So I decided to take a cruise…before I get back to scaring riverboat crews into taking up farming.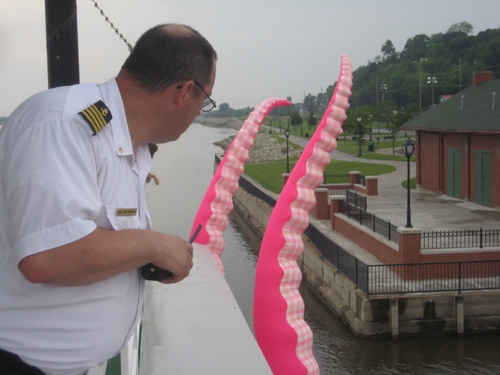 "Yeah, I'd like to report a possible Kraken incident on the Mississippi River…"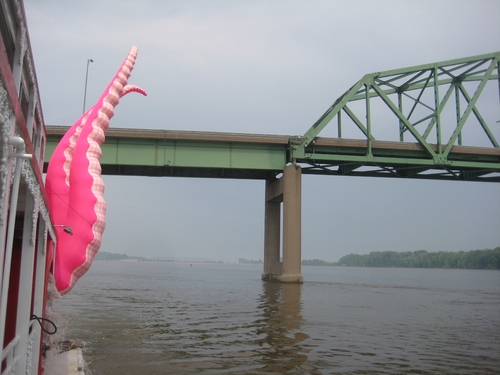 It was the first cruise of the season for the Pearl Button Paddlewheeler – and the Mad Creek Mudcats came to provide the music.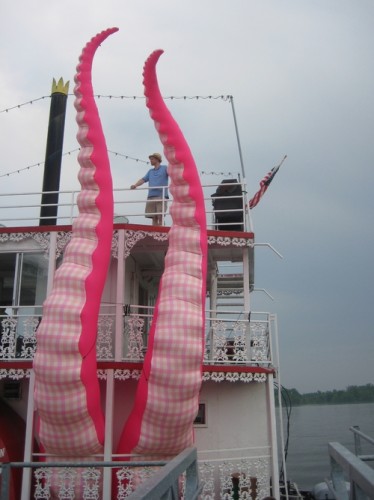 The Pearl Button Riverboat has cruises every Sunday afternoon.
Right after our cruise I headed to old Hotel Muscatine – where I'll hang out for a few days.  Have you seen me up there?